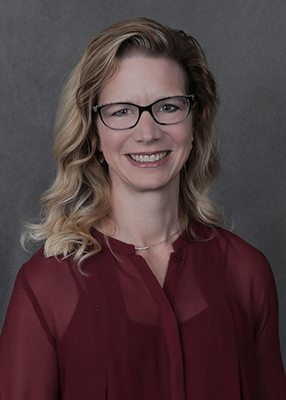 Christy is the founder and CEO of CCA Real Estate. CCA stands for "Count on Christy and Associates."

"I wanted to create a real estate team that goes above and beyond the standard customer service when taking care of our clients. The name Count on Christy reflects my vision of extraordinary care and reliability."

Christy's clients can count everything from expert price analysis and skillful negotiation, to hands-on staging and constant communication.
With 15 years of experience as a real estate agent, Christy is a known leader in the Northern VA real estate market. She has won numerous sales awards for production and is recognized as a Top Producer in the region.

Christy's devotion to her clients is driven by her personal success in buying and selling real estate. "I was 26 when I bought my first home, and that has had a huge impact on setting my financial future. The reason I work so hard when taking care of my clients is because I want them to have the same success when investing in real estate."

A rare "Northern VA Native," Christy grew up in Vienna, VA and has lived in Loudoun County since 2003. NOVA is her hometown – a place that she deeply cherishes…a wonderful area where she is now raising her own children with her husband Sean.

Having such deep roots in the region, Christy is extremely familiar with all that Fairfax and Loudoun Counties have to offer — neighborhoods, planned communities, schools, amenities, etc. Her knowledge of NOVA, and insight into the area's various real estate markets, makes her an invaluable resource for her clients.

Christy also has a background in research and statistical analysis. In her "previous life," Christy worked as an analyst and project manager on various government research projects for clients such as the U.S. Patent and Trademark Office, Department of Defense, and the U.S. Census Bureau.
This data-driven background has helped make Christy an expert in the art of pricing homes and assessing current and future values of residential properties. She is also a master at negotiation, helping her buyers and sellers get the best price possible, while putting them at ease.

"Selling or buying a home is one of the most stressful and important financial decisions in a person's life. Because it's not just about selling a house or helping someone find a house they love; it's also about making a sound financial decision."

For Christy, real estate is more than being an agent – it's a vocation – to help people realize their dreams for their families, and prepare for wealth-building far into the future.

If you have any questions for Christy, she would love to hear from you!